SPECIALISED
SERVICES
MTL offer a range of investigation, design, commissioning and project management services to suit project requirements.
MTL is experienced in undertaking:
These services can be applied to all of the industry Sectors.
MTL's Geothermal Power knowledge and skills are founded on New Zealand's pioneering geothermal power industry track record dating back to one of the World's first geothermal power stations. MTL specialise in geothermal power station and steamfield design for projects throughout the Asia-Pacific and African regions.
MTL's specialist Hydro team have extensive experience delivering Hydro Power projects upgrade of existing plant, head works upgrades, hydro power plant procurement and plant detailed design.
MTL's experience in thermal power plant covers a wide range of
projects. From coal fired Rankine cycle units through to landfill gas, and diesel plants, the design and procurement of landfill gas engines, including gas treatment plants, and Siloxane treatment.

MTL has been involved with Water and Wastewater treatment systems for over 20 years with particular skills in delivering high quality projects. Municipal water treatment system owners have high expectations for the quality, reliability and maintainability of the completed projects..
MTL's engineers experience is diverse including working on pulp and paper, dairy, forestry, aviation, aluminium processing, oil and gas, and petrochemical projects. MTL applies this range of experiences to deliver industrial projects to our clients..
SPECIALISED
SKILLS AND
CAPABILITIES
MTL Engineers specialise in managing projects, and are aware of the commercial realities of delivering successful projects. This, combined with their site experience, technical knowledge and awareness of general project risks makes them well placed to lead projects to successful outcomes.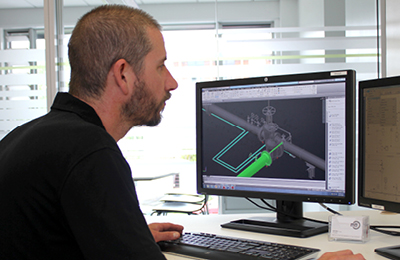 DESIGN
DRAFTING
SERVICES
MTL has a specialist team of designers who are experienced in developing detailed engineering drawings.
Typical Design Stages & Deliverables Include:
Investigation: Process Flow Diagram, (PFD) & General Arrangements/Elevations to include proposed location of main equipment & piping.
Preliminary Design: PFD, Piping & Instrumentation Diagram (P&ID), General Arrangements/Elevations to include location of main equipment & piping, Vessel Datasheets & 3D Model of proposed configuration for client project design review.
Detail Design: Tender&Construction Issue, PFD, P&ID, General Arrangements/Elevations & Piping, Vessel Datasheets, Piping Isometrics & 3D Model of final configuration for client project design sign off.
As Built: As built Construction drawings (Formatted to clients drafting requirements) including Laser Scan images from brown field sites.
MTL Design Tools
Drafting packages include: Plant 3D (P&ID & 3D Plant/Piping), Autodesk Inventor, Revit and Navisworks Design Review Software.
AutoCAD Plant3D software allows integrated functionality of data consistency between P&IDs and 3D plant design models.The 3D plant model improves accuracy and enhances coordination between other discipline/services. Client design reviews can be undertaken in a 3D environment utilising Navisworks software. Typical drawing deliverables in 2D format – PFD, P&ID's, plant layouts and spec driven piping isometrics. Additional information such as material take-offs and engineering lists can be exported to MS Excel directly from the Plant 3D software.
3D laser scanned images can be imported from point cloud which is a very cost effective method of as-building a complex brown field site. Where required existing interface points, equipment & structures can be modelled from the point clouds data, obsolete equipment & structures can be removed. The increase in accuracy of the as-built information and the use of clash detection in the Navisworks software between other disciplines/services/existing infrastructures can help reduce the amount of onsite fabrication.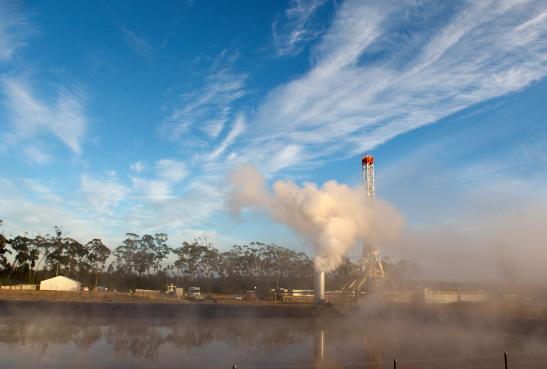 Autodesk Inventor is a 3D parametric mechanical design software used for design of complex mechanical structures, process equipment, pressure vessels & storage tanks.
Navisworks is a 3D project review software with real time views and sections. Clash detection facility on multi disciplines projects.
MTL believes in long term relationships. Hence our business is based on completing multiple successful projects for our clients.
PROJECT
MANAGEMENT
MTL has helped companies across a range of industries overcome major technical challenges while also playing a leading role in managing projects to build high quality productive new assets cost effectively.
Project management skills are a key part of the package MTL offers. MTL's projects managers, while having technical backgrounds,are also aware of the commercial, health, safety and environmental considerations that need to be managed to successfully deliver a project. This allows them to develop and manage solutions to meet Client drivers.
MTL is experienced at leading projects from feasibility through to commissioning and regularly undertake:
Budget Management
Risk Management
Feasibility Studies
Project Scheduling
Procurement Management
Management of Consultants
Preparation and Administration Construction Contracts
Tendering of Works.
HEALTH
& SAFETY
MANAGEMENT
SYSTEM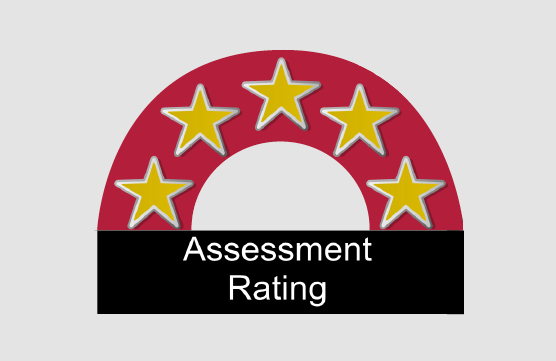 MTL's Health & Safety Management System is comprehensive and is designed to be adapted for use in engineering services engagements for design, construction, commissioning and/or operations & maintenance support projects.
MTL adopts an 'industry best practice' approach and continuous improvement process for its Health & Safety Management system.
MTL holds Impac PREQUAL Contractor Prequalification Level 5 for Category 3 Engineering Services. MTL is a member of SiteSafe NZ Ltd.
MTL's current HS&E KPI statistics, Impac PREQUAL Contractor Pre-qualification certification and audit reports can be provided on request.